---
Who are we ?

We are Parisian natives or educated in Paris, officially licensed guides, with diplomas of History of Art from the Louvre School or other parisian universities. We are member of Paris Official Tourist Bureau.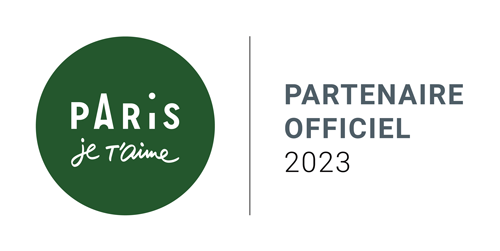 Our style is to be passionate, interesting and entertaining while actually mastering our subject, and treat our visitors like we would ourselves like to be treated, so they can have a good time while learning about art and civilisations, whether they know little or a lot about art.

Who better than people educated and trained in Paris who learned History of Art at the Louvre Museum School itself, would know a museum with 9 miles of corridors and so many objects that looking at all of them for one minute, eight hours a day, would take 80 days to see everything?

Being licensed not only means quality, but means we can reserve for you entrance at Versailles castle, the Sainte Chapelle and other Parisian museums amongst many other advantages.
What do we do ?

All tours are strickly private tours, whether 1 or 5 persons, the tour is entirely dedicated to you. We are not marketing experts but rather art historians sharing our knowledge and passion for Paris museums. So we do not sell "semi-private" tours, nor use the "skip the line" magical trick to then rush you through the corridors of the Louvre, looking at the same things than everyone sees and hears about to then run to the next visit. There is no magic involved with "skip the line", all it takes is to get tickets in advance.

What we are doing is giving you access to amazing treasures, amongst the 38.000 works of art on display, with a real expertise and ability to make you feel and understand what you are seeing. We want to have a conversation about art rather than repeat the same story everytime. We wish to give you knowledge and understanding to use again next time your travel or visit a museum.

We actually know the museums and monuments of Paris, as well as Versailles castle, like the back of hour hands. Therefore we entirely familiar with the best method to enter without queueing, to get around the crowds at Versailles, and of course all the 9 miles of the Louvre corridors, and are therefore able to make you discover any department and wonder in the museum, not just a dozen famous artworks.
How do we do it ?

We aim to give you a speedy and detailed answer to your request. If you wish to book with us, once payment has been done we will give you the exact details of the meeting, including giving you the cell number of your guide, so you can always get in touch with him or her if you are late or have any worry.

We treat you the way we would like to be treated if we were the ones on holiday. This is why we won't hesitate to suggest you to change your plans to go to a museum or monument on the best day or time. And we can purchase entrance tickets in advance for you, as for entrance tickets are not included in the tour fee.
Cancellations

We will fully refund tours paid for up to 5 days before the tour, after that refunds may not be possible. Entrance tickets bought on your behalf may not be refunded if they have a date use. Versailles tickets are not refundable. Versailles Private Apartments fee is not refundable as the castle's administration does not refund reservations. Any reservation made to a museum or monument that cannot be reimbursed by the administration will not be reimbursed. Unfortunately the Louvre timed tickets are not refundable.

For your tour you will always have constant access to your guide by having his or her cell phone number, as well as clear instructions on a meeting place, so if after 20 minutes after the agreed start of the tour no attempt has been made to let us know about your whereabouts, the tour is considered cancelled and cannot be refunded. If you are late at a tour meeting the amount of time lost may be taken off the tour duration.
More about Art Journey

Do not hesitate to inquire about private tours beyond Paris, like Giverny Monet gardens, the Loire Valley castles, the great cathedrals like Chartres, Reims and Amiens and more... all the way to Egypt.

For those interested in photography, we can also give photo tours of Paris, Art Journey has a Art Journey Flickr to go on a visual journey of the monuments of Paris and Versailles. Photo tours are open to beginners as well as advanced photographers, from a crash course into the basics of photography technique to composition, that is working on the art of seeing. Please ask in advance about your photographic needs. Night photography is also possible, keeping in mind in Paris night can fall as early as 5 pm in winter and as late as 10 pm in summer...
Privacy

Art Journey Paris takes data privacy seriously. This privacy policy explains how we collect, share and use Personal Information. Third party cookies enable third party features such as Google analytics. The website is set to "anonymize_ip"; meaning personal IP addresses are not recorded. Google analytics cookies can recognise your computer both when it visits the website or service in question and also when it visits certain other websites or services, without recording your private IP address.

We never handle customer credit card details : all payment details are handled by Paypal. We do not store client addresses, do not advertise nor share information with others. Only if you suscribe to our Blog newletter via Mailchimp, your email address will be stored by a third party, offering at anytime means to unsusbribe.
Fluctuat nec mergitur

Fluctuat nec mergitur is the Latin Motto of the City of Paris, meaning "Tossed but not sunk", the ship of Paris may be shaken by the waves but will not sink. Whatever extremists are trying to achieve with their cowardly attacks, they will not succeed. Paris has been repeatedly attacked for over 1,500 years, each time the spirit and greatness of Paris survived, the desire to enjoy life came back stronger. Come to Paris without fear, experience and enjoy its charms, and gain lifelong memories.


Recommended Websites
---
Louvre Museum Tickets

We recommend you only get your Louvre tickets from the official website and never through a third party. - Louvre tickets website
---
Paris Convention and Visitors Bureau

When you are organising your trip to Paris, visiting the website of the official Tourist Bureau already will give you a wealth of information about anything you might need to discover Paris, as well as once you are in Paris, with offices in the Hôtel de Ville (City Hall), Gare du Nord railway station and an office in the Caroussel du Louvre.

- Paris Convention and Visitors Bureau website
---
Parisian firefighters fund

With the funding for the restoration of Notre Dame cathedral and rebuilding of its roof secured, let us not forget the 600 men and women who actually saved the cathedral, the firefighters. Please make a gift to help them and their families by making a donation. The first page is in French but click and enter, then you have an English language choice.

- Parisian Firefighters Charitable Works.
---
---
Loire Valley chauffeur - Royal Connection

To be driven for a discovery of the Loire Valley and its castles and vineyards, or to be driven from Paris or airports to Blois, do not hesitate to contact Royal Connection.

- Royal Connection Tourist Shuttle, Blois, Loire Valley.
---
Private tours of Rome - Federica dal Palù

To discover the many marvels Rome has to offer, do not hesitate to contact our friend in Rome Federica dal Palù.

- Tours of Rome by Federica dal Palù.
---
Private tours of Florence - Angela Buriani

And to discover the many marvels Florence has to offer, do not hesitate to contact our friend in Florence Angela, a wonderful guide in Florence and Tuscany, who also knows as much about wines than art!

- Tours of Florence by Angela Buriani.
---
Contact
To inquire about a private tour, please mention the date of the visit as well as the number of participants, using the form below, thank you.
---